How to Prepare a Winning Resumé?
The goals of a winning resumé is to stand out from scores of other resumés that land on your future employer's desk and get you an interview! You can achieve this goal by presenting your education, experience, and abilities in a positive, professional, and inviting manner. It's your job, therefore, to convey the excitement you have experienced in your work, school, and extra-curricular activities in your resumé.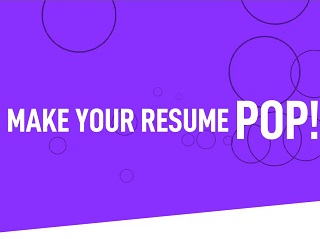 Make Your Resumé POP
Download Quick Tips (PDF)
CareerSpots.com ©
Start with the Basics:
Most winning resumés include the following sections and/or follow these standards. Start by simply filing in the information.
Note: Templates can be confining and make your resumé look like one of many. Refer to the resumé examples in the Career Handbook or at additional resources in the Career Library to create a resumé that is uniquely yours!
Name And Complete Contact Information
Contact information should include your name, address, telephone number, and professional e-mail; your name should appear first.
Objective Statement
Name the position you seek (e.g. account executive).
Name the environment in which you are seeking employment (e.g. advertising).
List three overall skill areas you offer an employer (e.g. creativity, writing, and administrative skills).
Put them together in one statement!
Education
In reverse chronological order (the most recent first), list the college/university you attend as well as its location.
Indicate the major degree and minors you expect to earn.
List academic grade point average if its 3.0 or above.
Honors
List honors and awards.
List Conference Presentations or Literary Awards
Certifications
List relevant certifications (e.g. CPR Certification 2004, Certificate of Advanced Standing, State of New Jersey, 2005, etc.)
Experience – LET YOU SHINE!!
Experience comes in many different forms and is different for everyone. Things that can be included here are: full-time, part-time, and summer work, internships, assistantships, volunteer work, and military experience. Experience may be divided into several categories.
Within each category, in reverse chronological order, include: title, name of employer, location of employer, and dates of employment.
Describe duties, responsibilities, and accomplishments for each position. Use an action verb to begin each description.
Activities
List your campus, professional, and volunteer organizations; indicate positions you hold/held.
If space permits, showcase the skills you have developed through your activities.
Skills
List skills relevant to the position you are seeking.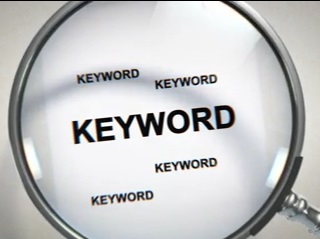 Keyword Search Matters
CareerSpots.com ©
References
If space permits, include "References available upon request" at the bottom of your resumé. Prepare a separate page titled references and list the name, title, and contact information for at least three individuals who have permitted you use them as a reference.

Resumé Examples