TCNJ Alumni will need to create a new account to use Handshake.
This account can either use a TCNJ email account or a non-TCNJ email account.
TCNJ Alumni will need to have the current password to this email account, because Handshake will send a verification email to the account provided.
TCNJ Alumni will create a new password for Handshake. This password is not connected to the TCNJ email account and will need to be updated in Handshake.
You can create a new account by selecting the "Sign up for an Account" link on the left side of the login area.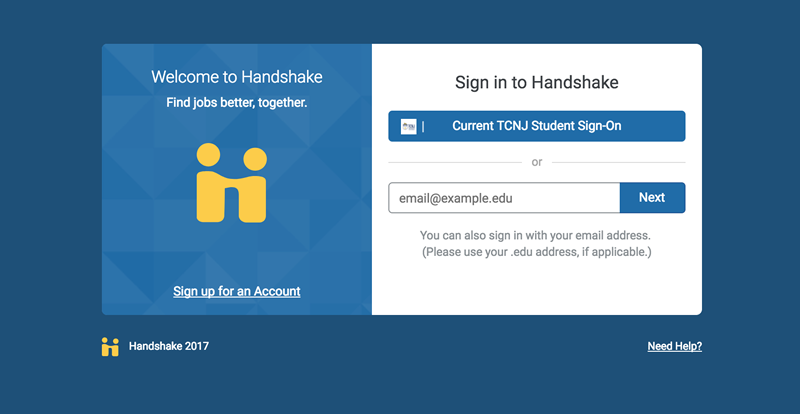 Then select the "Student/Alumni" button and the "Register A New Account" button.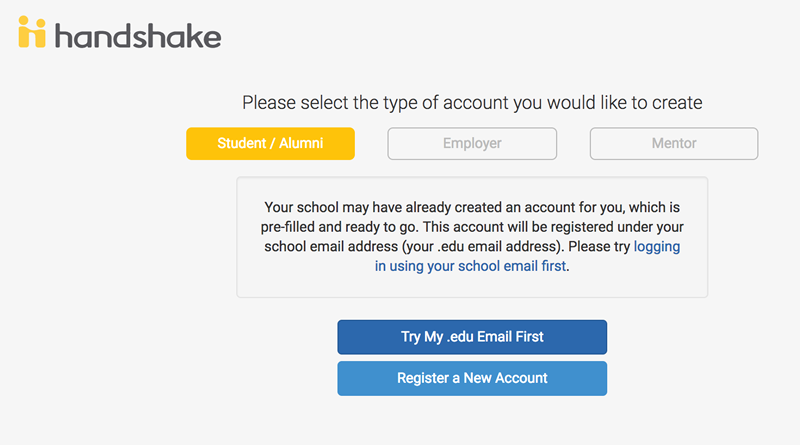 Visit Handshake to get started.