TCNJ Alumni who graduated prior to May 2017 will need to create a new account by visiting Handshake.
In the upper right hand corner select "No Account? Sign Up Here".
This account can either use a TCNJ email account or a non-TCNJ email account. If using your TCNJ email, please be sure that you can access your inbox because Handshake will send a verification email to the account provided.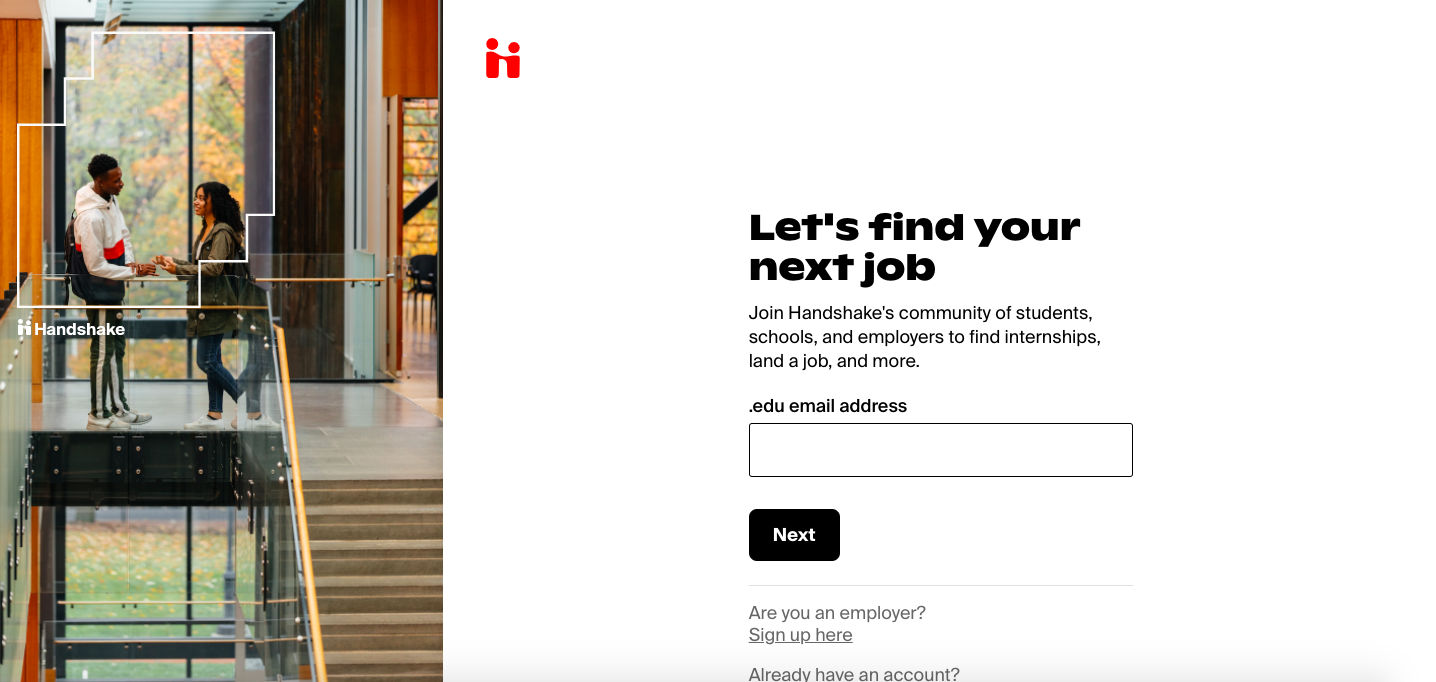 Next, you will need to select a password for the account.
After entering the password, you will need to fill in some basic fields:
First name
Last name
Major
Grad Month
Grad Year
Once these fields are completed, this will create the account and send an email confirmation. You must click the link in the email confirmation to confirm and use the account.
Your account will be approved by a staff member of the TCNJ Alumni Engagement Office. If your account has been pending for more than 2 weeks, please email career@tcnj.edu
Visit Handshake to get started